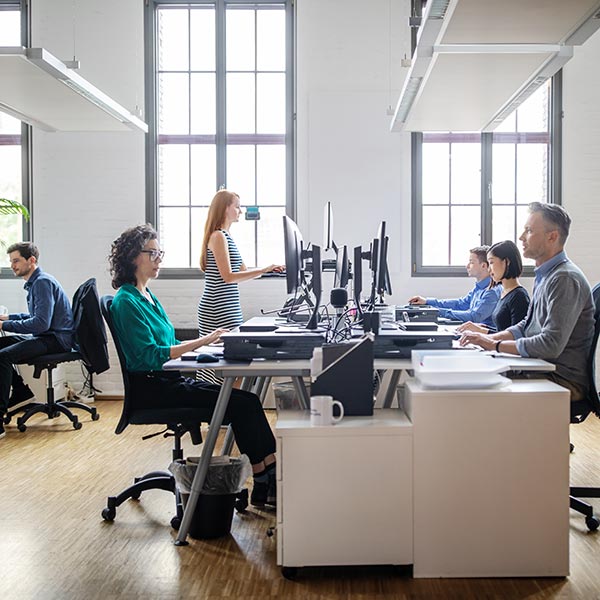 Accommodations
A simple step-by-step process
The content in this website was informed by a research study. The study investigated barriers to small business ADA compliance in Region 2, which is New Jersey, New York, Puerto Rico, and the US Virgin Islands. Findings include top five concerns about providing workplace accommodations and top five information needs for HR staff and leadership, and for managers and other employees.
Visit the JAN site to find free information and guidance on all aspects of job accommodations. Search for accommodation suggestions for different types of disabilities. Find answers to general accommodation questions. Contact JAN's toll-free number for guidance on your specific questions.
The JAN website offers this simple but thorough employers' guide about reasonable accommodations for applicants and employees.
An executive summary of a national research study on employers' views on providing job accommodations.
Get your head around this detailed, easy-to-understand brief on job accommodations and the ADA, which was published by the US Equal Employment Opportunity Commission (EEOC).
Find an overview of the basics of reasonable accommodations in the workplace under the ADA.
Access information and strategies about reasonable accommodation in the workplace from the Office of Disability Employment Policy (ODEP).
Help is at hand in this easy-to-use guide from the EEOC. It covers ADA compliance for recruitment and hiring, as well as other human resource practices.